Fuh. Semakin lama semakin hebat servis yang diberikan oleh Astro. Kalau sebelum ini Astro muncul dengan Astro First di mana filem-filem tempatan boleh ditonton menerusi saluran 480 selepas 2 minggu tayangan, kini Astro muncul dengan Astro Best untuk peminat-peminat filem antarabangsa.

Bayangkan anda boleh menonton filem The Avengers, The Hunger Games dan banyak lagi selepas 3 bulan waktu tayangan filem-filem ini di pawagam. Hanya dengan RM10, seisi keluarga anda boleh menikmati filem-filem ini dalam kualiti HD menerusi saluran 481. Terbaik kan Astro Best nie?
Cara melanggannya adalah sama dengan Astro First di mana anda hanya perlu ke saluran 481, memilih filem apa yang mahu ditonton dan menghantar SMS untuk membeli filem tersebut. Selepas itu anda boleh menonton filem yang dibeli seberapa banyak kali yang anda mahu dalam tempoh 48 jam. Abang Nara sekarang tengah sibuk melayan filem The Avengers. Mana tahu untuk next filem Avengers Abang Nara dapat jadi salah seorang superhero. Hehehe.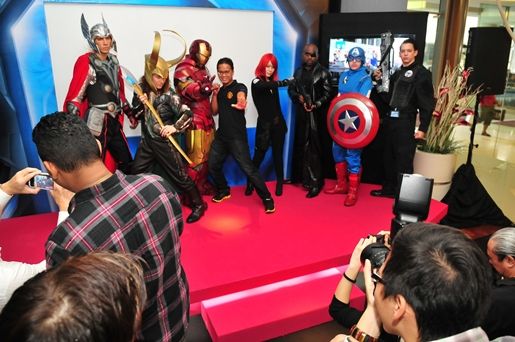 Untuk maklumat lanjut tentang Astro Best, sila layari www.astro.com.my/vod.
______________________________________________________
Jangan lupe tekan iklan2 yg ada dalam blog ini..
Cukup lah hanya sekali..Terima kasih..
Please Click the advertisment.Once is enough.Thank You
p/s: please leave our comments also
tolong komen sekali ye post ini
______________________________________________________