Sebentar tadi Abang Nara menarik satu email yang sangat menarik daripada seorang peminat tegar Yunalis Zarai dan Qi Qushairi. Umum mengetahui yang mereka berdua sedang bercinta. Namun peminat kipas susah nak mati ini mempersoalkan status hubungan pasangan ini. Adakah mereka berdua masih bersama atau sudah pun berpisah?
Rasa ingin tahu tentang status hubungan pasangan ini timbul benak kepala peminat apabila Yuna dan Qi jarang meng-update gambar bersama ataupun Yuna meng-update gambar Qi, dan Qi meng-update gambar Yuna seperti yang sebelum ini menerusi Instagram. Malah gambar profile Twitter untuk pasangan ini telah pun ditukar daripada gambar mereka di hadapan Eiffel Tower kepada gambar lain.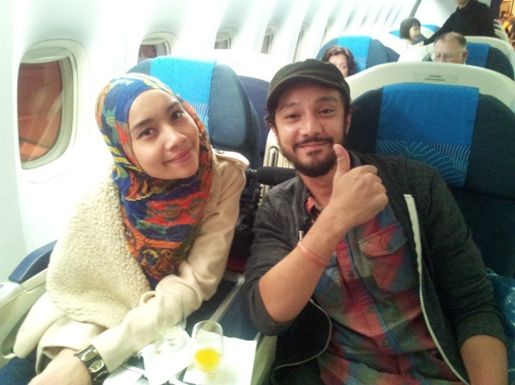 Selain itu juga, peminat ini agak pelik apabila Yuna dan Qi tidak lagi berbalas tweet romantik seperti yang sering dilakukan sebelum ini. Tambahan pula Yuna sering menulis status-status emo berunsur kesedihan dan kekecewaan seperti di bawah:-
- "Oh well. Pick a side. Doesn't have to be mine its ok I'll deal with it".
- " Being alone is scary but at one point in life we have to embrace it".
- "I dont know who I am, who I am without you. All I know is that I should"
- "Letting things happen naturally from today onwards"
- "i know girls. girls like you especially".
Diharap jika Yuna atau Qi membaca entri ini, silalah rungkaikan segala persoalan yang bermain di dalam kepala peminat tegar anda ini. Abang Nara berharap agar hubungan mereka berdua masih kekal kerana Yuna dan Qi memang sangat sepadan dan sweet like chocolate.
______________________________________________________
Jangan lupe tekan iklan2 yg ada dalam blog ini..
Cukup lah hanya sekali..Terima kasih..
Please Click the advertisment.Once is enough.Thank You
p/s: please leave our comments also
tolong komen sekali ye post ini
______________________________________________________