Selalunya orang bercinta, bila putus ada kemungkinan untuk bersambung balik. Remy Ishak dan Tiz Zaqyah pun macam itu jugak. Sepanjang percintaan mereka, banyak kali putus sambung, putus sambung. Namun kali ini, Tiz Zaqyah berkata yang ikatan percintaan mereka sudah terlerai.
Walaupun sedang menjalani penggambaran sebagai pasangan kekasih di dalam drama Cinta Jangan Pergi, Tiz Zaqyah berkata antara dirinya dan Remy sudah tiada keserasian:-
Kali ini antara saya dan Remy, kami benar-benar putus cinta. Lebih kurang tiga bulan ikatan percintaan itu sudah terlerai. Rasanya kali ini putus terus, tak mahu sambung-sambung macam dulu lagi. Saya dan Remy bercinta kira-kira tiga tahun, tapi di pengakhiran kedua-duanya menyedari tiada keserasian dan persefahaman antara kami. Justeru jalan terbaik, kami bawa haluan masing-masing.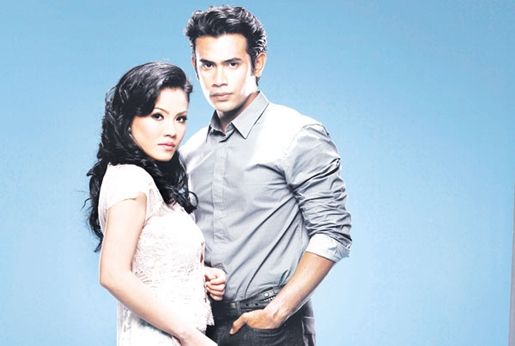 Malah Tiz Zaqyah memohon peminat-peminat mereka (RITZ) untuk tidak mencari kesalahan dirinya ataupun Remy. Kata Tiz:-
Seperkara lagi, cukup-cukuplah orang nak mencari kesalahan saya mahupun Remy. Mereka tak lalui apa yang kami rasa dalam perhubungan. Kepada mereka yang berpengalaman bercinta tapi tiada jodoh untuk melangkah ke fasa seterusnya, akan tahu apa yang kami lalui. Perlu terima hakikat. Apabila tiada jodoh, kita tak boleh paksa. Tak semua yang kita rancang menjadi kenyataan.
Abang Nara setuju dengan kata-kata Tiz. Bukan semua yang kita rancang, bukan semua yang kita nak akan terjadi. Pasti ada hikmah di sebalik perpisahan ini. Abang Nara yakin Tiz akan berjumpa dengan lelaki yang lebih sempurna sebagai suaminya suatu hari nanti. Good luck and all the best kepada Tiz dan Remy dalam mengharungi kehidupan solo selepas ini.
______________________________________________________
Jangan lupe tekan iklan2 yg ada dalam blog ini..
Cukup lah hanya sekali..Terima kasih..
Please Click the advertisment.Once is enough.Thank You
p/s: please leave our comments also
tolong komen sekali ye post ini
______________________________________________________