Abang Nara suka dengan Andi A. Merican ini. Orangnya baik. Walaupun tak pernah jumpa, hanya berborak di alam maya, Abang Nara dapat rasakan kemesraan yang jujur. Kalau dulu Andi nie dikenali sebagai seorang penyanyi, kini Andi lebih menumpukan perhatian terhadap kerjayanya sebagai seorang produser.
Baru-baru ini Abang Nara sempat membuat satu temuramah ringkas dengan Andi A. Merican tentang dunia barunya sebagai seorang produser. Ikuti temuramahnya di bawah:-
1) Apa beza menjadi seorang produser dan seorang penyanyi?
Banyak bezanya bro. Seorang penyanyi bertanggungjawab untuk memberi hiburan yang positif. Dalam erti kata lain, seorang penyanyi harus menjadi seorang penghibur. Tetapi kerja seorang produser pula adalah bertanggungjawab untuk membantu artis menghasilkan dan menyiapkan karya mereka. Saya masih lagi menyanyi dan menjayakan undangan persembahan, tetapi dengan menjadi seorang penerbit, saya rasa saya lebih banyak membantu artis di dalam industri
2. Apakah cabaran paling hebat semasa menerbitkan sesebuah album?
Cabaran pertama adalah mencari komposer dan penulis lirik album tersebut. Lagu haruslah sesuai dengan imej, relevan dengan artis tersebut dan menepati trend muzik sekarang. Dalam kes saya, selalunya saya juga yang mencipta lagu jadi agak mudah. Dan kemudian setelah 'finalized' lagu semua, kerja produser yang paling penting sekali ialah 'to make sure the track is good, and the singer sounds good'. Bunyi macam simple, tapi sebenarnya ia adalah proses yang panjang :)

3. Bagaimana anda memilih artis dan lagu yang sesuai dinyanyikan oleh artis tersebut.
Artis selalunya datang pada saya untuk mintak lagu. Tapi saya tengok pada artis juga, taknaklah amek semua job kemudian end up quality tak baguskan hehe :) Mula-mula saya akan tanya lebih terperinci lagu bagaimana yang mereka nak. Kalau ada sebarang rujukan lebih bagus. Ada juga diantara mereka berkongsi kisah peribadi agar senang untuk saya tulis nanti. Pendek kata, bila saya mencipta lagu, saya kena pastikan yang lagu itu dekat dengan hati mereka agar mereka sendiri boleh 'feel' bila menyanyi nanti.
4. Mengapa memilih untuk menjadi seorang produser sedangkan jualan album sekarang tidak berapa laku?
Jualan album tiada kena mengena kenapa saya memilih profession ini. Iya betul album mungkin tak jual berbanding dulu, tetapi mekanisme penjualan sekarang ini sudah berbeza. Orang tidak ke kedai muzik membeli CD lagi. Peminat lebih gemar untuk muat turun caller ringtone. Lagipun isu penjualan saya serahkan kepada pihak promosi. Tugas saya sebagai penerbit ialah untuk menjaga kualiti lagu itu sendiri. Biar saya selesaikan tugas saya. Dan saya yakin, pendengar di luar sana akan membeli sekiranya lagu yang dihasilkan oleh seorang artis itu berkualiti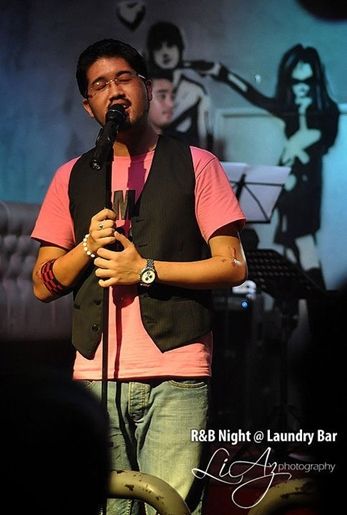 5. Nasihat kepada mereka yang ingin berkecimpung di dalam dunia pembikinan album.
Learn, keep on improving, get inspired and never stop :D
Menarik juga rupanya menjadi seorang produser ini. Abang Nara doakan agar kejayaan akan terus datang kepada Andi A. Merican. Semoga Andi akan terus berkarya untuk menceriakan dunia hiburan Malaysia. Kalau anda berminat untuk mengenali Andi dengan lebih lanjut, anda boleh follow Twitter Andi A. Merican atau Facebook Andi A. Merican.

sumber:beautifulnara
______________________________________________________
Jangan lupe tekan iklan2 yg ada dalam blog ini..
Cukup lah hanya sekali..Terima kasih..
Please Click the advertisment.Once is enough.Thank You
p/s: please leave our comments also
tolong komen sekali ye post ini
______________________________________________________