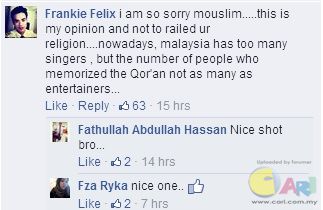 Seorang lelaki yang bernama Frankie Felix mengatakan begini " i'm so sorry muslim... this is my opinion and not to railed your relegion.. nowadays, malaysia has too many singers, but the number of people who memorized the quran not as many entertainers.."
Pedaskan kata-kata beliau, tapi jangan mudah cepat terpedaya. Zaman sekarang ini macam-macam boleh belaku. Apakata anda semua tentang pendapat lelaki tersebut. Bagaimana pula jika yang menegur itu orang yang beragama islam?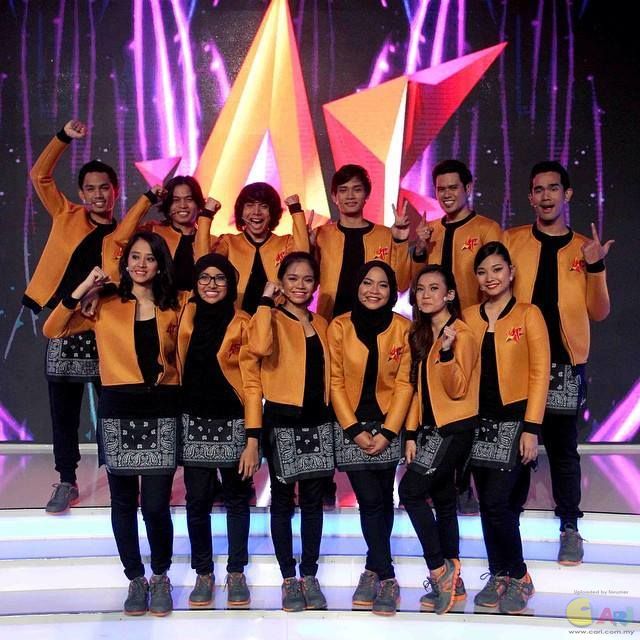 Barisan pelajar Akademi Fantasia 2014
______________________________________________________________
Jangan lupe tekan iklan2 yg ada dalam blog ini..
Cukup lah hanya sekali..Terima kasih..
Please Click the advertisment.Once is enough.Thank You
AIK?..BACA JE,

KOMEN

LA SIKIT :)
______________________________________________________________